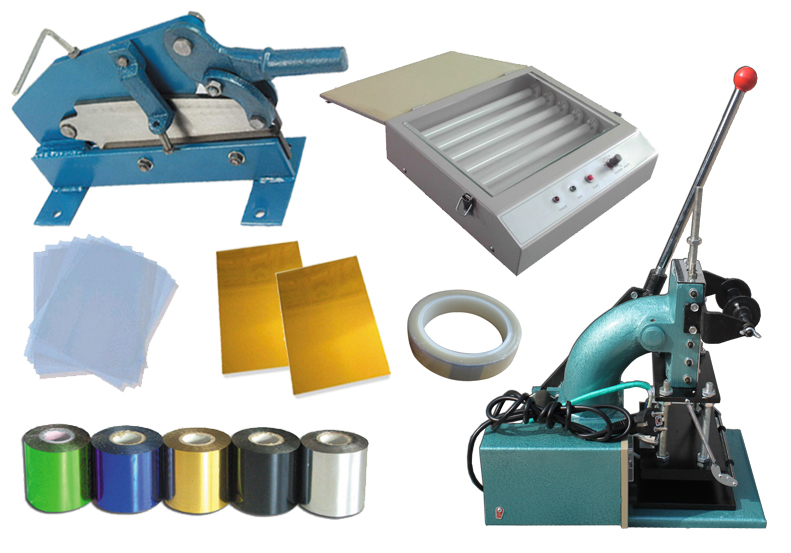 Foil stamping is a special kind of printing procedure where heat, pressure, and a metallic paper (foil) is used to create different shiny designs and graphics on various materials. Foil stamping gives the stamped design a shiny and incredible look and is increasingly becoming the preferred method of printing in many an industry.
Hot foil stamping utilizes heat, pressure and time to transfer color from a foil to an object. A photo-etched die is used to bond the adhesive coat of the hot stamping foil to the surface of the object that is to be decorated. What sets hot foil stamping apart from any other method of printing is it's ability to apply a shiny design on paper, vinyl, textiles, wood, hard plastic, leather, and other materials, a brilliance that cannot be duplicated with ink, so foil stamping is employed in a diverse range of consumer and industrial applications.
We are supplying a kit including pressing technique, equipment and materials for the users who haven't made contact with this business. There is no need to buy any other materials and equipments, users can make photopolymer plate and do hot foil printing by themselves.